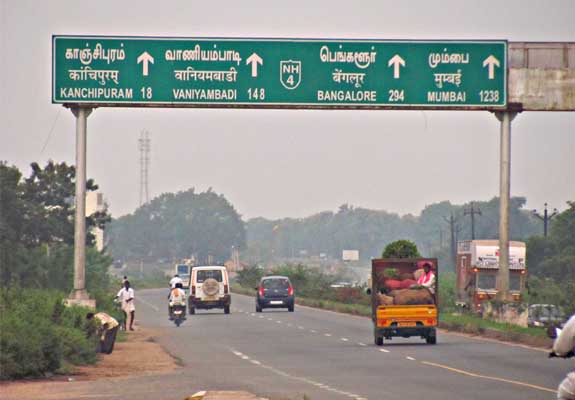 90% of land acquisition complete for 262-km-long expressway that will cut travel time
With 90% of land acquisition complete, work on the 262-km-long Bengaluru-Chennai Expressway (BCE) is expected to commence this year.
Tenders for the concessionaire under the Hybrid Annuity Mode (HAM) are likely to be called in a couple of months, said sources in the National Highways Authority of India (NHAI). Under this mode of funding, a portion of the costs is usually borne by the government, and the contractor is paid an annuity.
Since the eight-lane road runs through Tamil Nadu, Andhra Pradesh and Karnataka, the work was recently distributed among project directors in the respective States. The concessionaire would be given five months to tie up with banks, and the construction work is expected to commence by year-end, at least in the Karnataka stretch, where tenders are expected by June.
The Karnataka unit has completed the land acquisition process, and public hearings have also been held by the neighbouring State's pollution control board in Kolar and Bengaluru Rural.
As far as Tamil Nadu is concerned, both the detailed project report and the acquisition of land are in their final stages. The road runs through Kancheepuram, Tiruvallur and Vellore districts for a length of 98.32 km.
The stretch begins at Hosekote in Karnataka and covers a distance of 75.64 km within the State. It will end at Sriperumbudur, from where it will be connected with the Chennai Outer Ring Road (CORR) at Poonamallee via the NH 4 as an elevated road that would be at the second level. The CORR would be at the first level.
At present, there are two popular routes from Chennai to Bengaluru — one via Kolar, Chittoor, Ranipet and Kancheepuram, which is 335 km long, and the other via Krishnagiri and Ranipet, which runs to a distance of 372 km.
The new alignment will cut down travel time between the cities by half. It currently takes six hours to reach Bengaluru from Chennai.
"Though the road has been designed for high speeds, the major advantage is that there are no intersections, no pedestrian traffic and no two-wheelers. Slow-moving traffic will take the service lanes," explained an official in the NHAI.