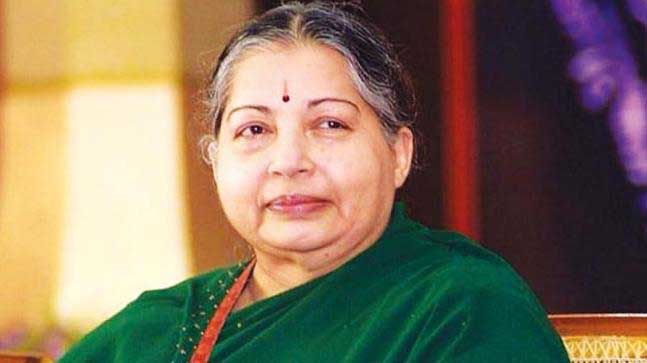 CHENNAI: Lauding the Narendra Modi government's first Union Budget as a very responsible and "forward looking exercise," Tamil Nadu chief minister J Jayalalithaa on Thursday said it would lead to economic revival.
In a statement, Jayalalithaa said the Union budget reflected the seriousness with which the Centre has set about the task of addressing the challenge of revival of growth and improving the macro-economic situation of the country.
"On the whole, I expect that this forward looking budget will lead to economic revival and ensure that further incentives to growth can be afforded in the next two to three years," she said, before adding, "A clear fiscal road map to contain the fiscal deficit has been provided." The AIADMK leader said the budget had commenced in right earnest the process of tackling the problems and issues head on. Many of the announcements made in the President's address had also been given concrete shape in the budget.
Welcoming finance minister Arun Jaitley's assurance that he would be "more than fair" to the states in addressing their concerns regarding the implementation of the GST, Jayalalithaa said an accommodative and constructive approach from the Centre could pave the way to enacting the necessary legislation.
She has a word of caution on proposals relating to permitting FDI, especially manufacturing entities set up with FDI to sell their products through retail, including e-commerce platforms. On the proposed Chennai-Bengaluru industrial corridor and Vizag-Chennai industrial corridor, Jayalalithaa said helping neighbouring states to take advantage of Chennai's natural strengths would not benefit many backward regions and districts within Tamil Nadu.
"I request that the Centre to consider the further expansion of these corridors within Tamil Nadu as well," she said, seeking the extension of the Vizag-Chennai corridor further south by linking Madurai-Tuticorin industrial corridor proposed by the Tamil Nadu government. Welcoming the schemes to set up a textile mega cluster in Tamil Nadu, an ultra-mega solar plant in Tamil Nadu and a smart city at Ponneri near Chennai, the chief minister sought the Centre to include her home constituency Srirangam as part of its proposal to improve heritage towns like Kancheepuram and Velankanni.
With Jaitley indicating that there would be a provision of Rs 3,600 crore for water purification in areas with impure water, Jayalalithaa said she hoped the Centre would support Tamil Nadu's initiatives to set up desalination plants in the coastal areas suffering from acute water stress.
In a memorandum presented to Modi in June, Jayalalithaa sought the Centre to share 50% of the cost of four desalination plants proposed in Chennai, Ramanathapuram and Tuticorin. She thanked the Prime Minister for considering her request to enhance the allocation for the modernization of the police force.