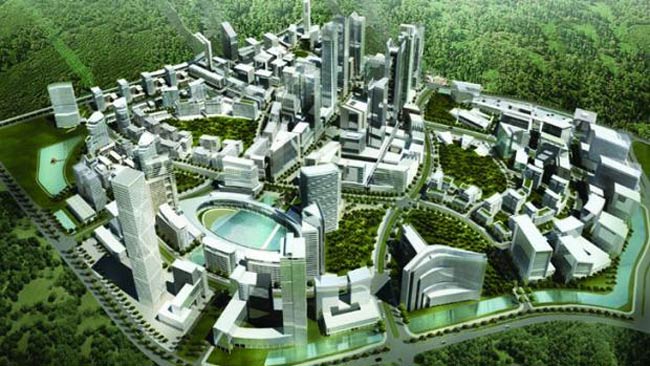 The Union Budget 2014 is set forth to manifest the financial potential of the country and to embark a steady standard economic growth nationwide. Ponneri in Tamil Nadu has attained a fair amount of attention in the budget to be developed into a smart city. Located north to Chennai, this satellite town has attracted not only the attention of the Indian government for further development but also Japan investors for their manufacturing industries. The main reason for this innumerous attention from the foreign investors is the strategical location of Ponneri. It is very close to the Chennai metropolitan city and close to the Ennore port which favours both imports and exports.
Located in proximity to the Guntur - Chennai highway and connected by other well established roads, this town is accessible by roads. It is also one of the station in Chennai suburban railway which connects the town to the interiors of the city. The focus on Ponneri is another resultant of the Chennai - Bangalore industrial corridor.
The town was suspected to become a hub for business development since the proposal of the corridor. With a population of over 25,000 people and splattered with industries like Ponneri steel industry, Nelcast Limited, etc. the locality is all set to become a smart city in 'Modified' India. "On the whole, I expect that this forward looking budget will lead to economic revival and ensure that further incentives to growth can be afforded in the next two to three years," she said, before adding, "A clear fiscal road map to contain the fiscal deficit has been provided."
Currently the city lacks good road connectivity within the town. This has been the main problem for the Japanese investors and is expected to be rectified soon. As for real estate in this area, It can be well expected to see a robust demand for both land, residential units both for buying and rental soon. The new investment and development will produce a healthy number of job opportunities and promote the establishment of commercial pockets. There could possibly be a good amount of immigration from Chennai to this soon-to-be smart city.
The Union Budget has received a hearty welcome from people of all walks of lives, investors, developers and politicians. As said by the Chief minister of Tamil Nadu Ms. J. Jayalalitha, "A clear fiscal road map to contain the fiscal deficit has been provided", this budget can be considered a start for steady economic development of the country. The development of Ponneri into a smart city will help in equitable distribution of urban growth.